REMOVE OBSTACLES TO MOVE AHEAD
STREAMLINING TRANSPORTATION & LOGISTICS OPERATIONS
In today's fast-paced market, businesses must rapidly adapt to stay competitive. Transportation and logistics companies face challenges such as a shortage of truckers and support personnel, stringent regulations, and supply chain difficulties, among others. To remain profitable, it's crucial to eliminate obsolete practices and implement innovative solutions. Outsourcing your transportation and logistics business processes to a reliable partner can help put your business into overdrive and enable you to focus on your core competencies.
Transportation and logistics services that are commonly outsourced include freight forwarding, transportation management, warehouse management, order fulfillment, last-mile delivery, supply chain management, and customs brokerage. Outsourcing these services can help businesses manage their operations more efficiently, reduce costs, and improve overall performance.
OUTSOURCING TRANSPORTATION & LOGISTICS PROCESSES KEEPS YOU MOVE AHEAD
According to a study published by Capgemini (Capgemini), companies that outsource their supply chain operations can save up to 30% on their costs, and their profits can increase by up to 15%. Additionally, a study by Deloitte (Deloitte) found that companies that outsource their logistics operations can reduce their logistics costs by 9 to 16%. These statistics suggest that outsourcing transportation and logistics document processing can lead to significant cost savings and increased profitability for businesses.
EXPERT TRANSPORTATION BPO SERVICES
SUCCESS IN EnhanceD Efficiency & IMPROVED Accuracy
DATAMARK has over 30 years of experience providing expert transportation and logistics business process outsourcing services. Our first customer in the transportation and logistics industry, whom we helped process freight and airway bills, is still with us today. Today, we continue to support a portfolio of transportation and logistics customers with fast, accurate processing from service delivery and contact center locations around the globe.
Close client collaboration helps us to customize BPO solutions that meet their unique needs. Using people, process re-engineering, technology, and their extensive industry experience, they work to eliminate, update, or automate processes to deliver a profitable and improved customer experience. Whether it's delivering stuck at the border or resolving item exception issues, their expert customs brokerage processing agents can support clients in more than 20 languages, handling all necessary legal and tax issues that may arise.
INDUSTRIES WE SERVE
We pride ourselves on delivering exceptional Contact Center and Business Process Outsourcing solutions to a wide range of industries. Our expert team of professionals works tirelessly to ensure that the unique needs of each client are met, regardless of their sector. From healthcare and finance to telecommunications and retail, we have the expertise and experience needed to provide customized solutions that drive success. Whether it's inbound or outbound customer service, back-office support, or document management, our teams deliver world-class service to all industries.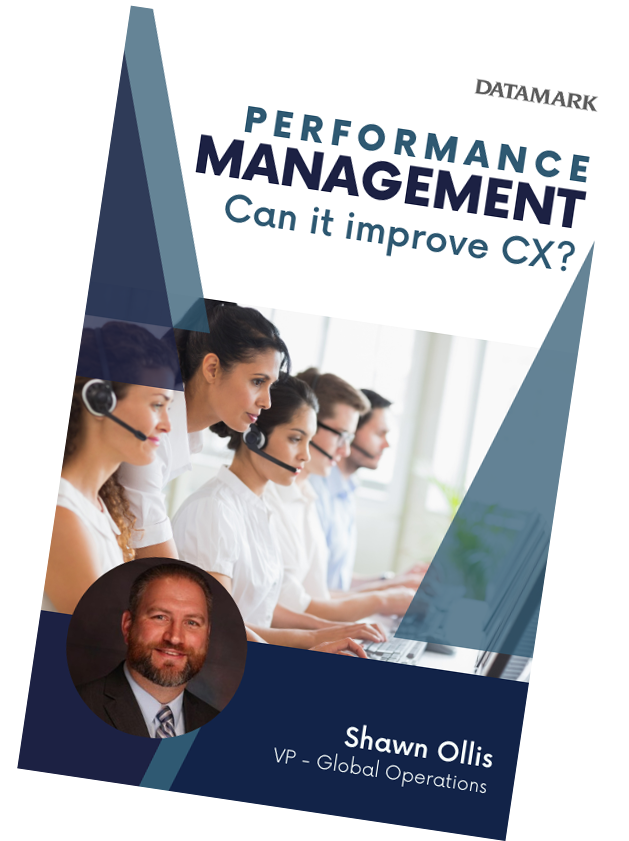 Improve Customer Service with Omnichannel Contact Centers and Performance Management
Join Randy Arrellano, VP of Sales and Marketing, and Shawn Ollis, VP of Global Operations, as they explain how DATAMARK's approach to Omnichannel Contact Centers and Performance Management leads to high-quality customer service.
HOW WE HELP OUR CLIENTS
DATAMARK CASE STUDIES
We help Fortune 500 companies, large enterprises and government agencies address the greatest challenges to their businesses to increase their profitability as they grow. Explore the Digital Mailroom Outsourcing case studies below to learn how we've helped our customers and how we can help your business, as well.