STREAMLINE YOUR CITY SERVICES
SERVING CITIZENS, IMPROVING COMMUNITIES
Outsourcing 311 Contact Center Services is an efficient solution for many cities. Entrusting contact center operations to a third-party provider ensures that city residents receive quality service and inquiries are handled promptly and professionally. Outsourcing also allows cities to reduce operating costs by eliminating the need to invest in expensive hardware, software, and staffing. Furthermore, outsourcing can provide scalability, allowing for flexible staffing solutions that can easily adjust to demand. Ultimately, outsourcing 311 contact center services can help cities focus on their core responsibilities while still providing high-quality customer service to their residents.
OPERATIONAL MODELS FOR 311 CONTACT CENTERS
Select a model that meets your business requirements to balance costs, risks, and rewards: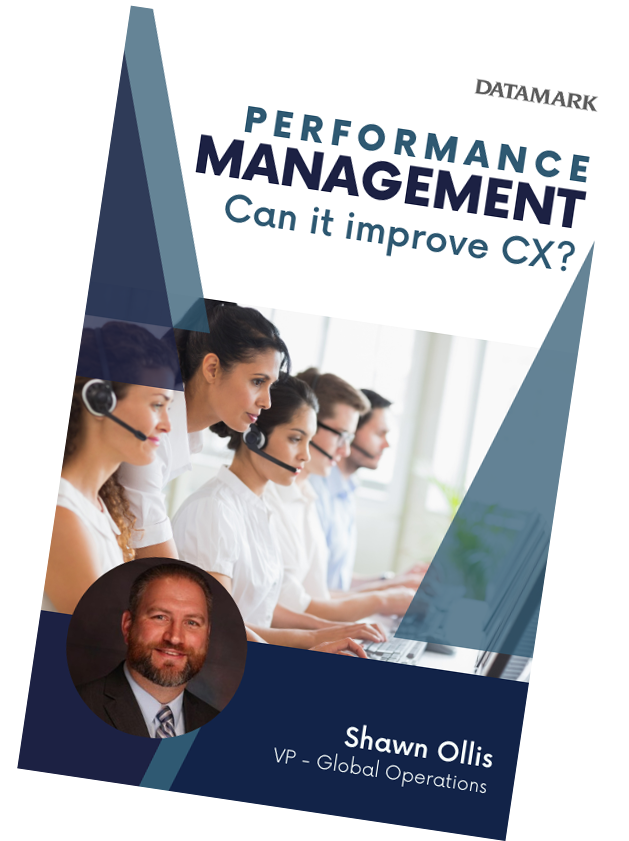 Improve Customer Service with Omnichannel Contact Centers and Performance Management
Join Randy Arrellano, VP of Sales and Marketing, and Shawn Ollis, VP of Global Operations, as they explain how DATAMARK's approach to Omnichannel Contact Centers and Performance Management leads to high-quality customer service.
ELEVATE 311 COMMUNICATIONS
PARTNER WITH DATAMARK, THE CONTACT CENTER EXPERTS
Cities should consider outsourcing their 311 contact centers to DATAMARK, Inc. due to the benefits it can bring in terms of efficiency, cost-effectiveness, and customer service. DATAMARK's trained professionals can handle incoming queries via various channels, freeing up city staff to focus on essential services. The scalability of its solutions allows for tailored optimization, whether upgrading existing call center hardware and software or expanding staff complement. In addition, DATAMARK can manage all 311 customer service center operations, including hiring and training operators, reducing the burden on city managers and directors. Ultimately, outsourcing 311 contact centers to DATAMARK can help cities better serve their residents while reducing operating costs.
HOW WE HELP OUR CLIENTS
EL PASO 311 SEAMLESSLY TRANSITIONS TO DATAMARK
This case study highlights the success of our recent outsourcing transition of the City of El Paso, Texas' 311 Call Center. We took over staffing and management of the non-emergency call center within a short 30-day time period by re-badging many of the center's experienced agents. Our contact center technology partners include Cisco, Avaya, and Vocalcom.
DATAMARK will deliver a custom 311 call center outsourcing solution for your city:
311 delivers high value, but many cities are feeling the pinch of tight budgets. For these communities, a 311 contact center staffed and managed by DATAMARK makes sound financial sense. Costs can be controlled through a multi-year contract, and outstanding service to citizens is ensured through service-level agreements and by meeting or exceeding your key performance indicator (KPI) targets.
OTHER INDUSTRIES SERVED
We pride ourselves on delivering exceptional Contact Center and Business Process Outsourcing solutions to a wide range of industries. Our expert team of professionals works tirelessly to ensure that the unique needs of each client are met, regardless of their sector. From healthcare and finance to telecommunications and retail, we have the expertise and experience needed to provide customized solutions that drive success. Whether it's inbound or outbound customer service, back-office support, or document management, our teams deliver world-class service to all industries.